Portrait of a Landscape
[ 2012 - 2016 ] installation for 72 screens , gathering ± 2700 x 1min static video shots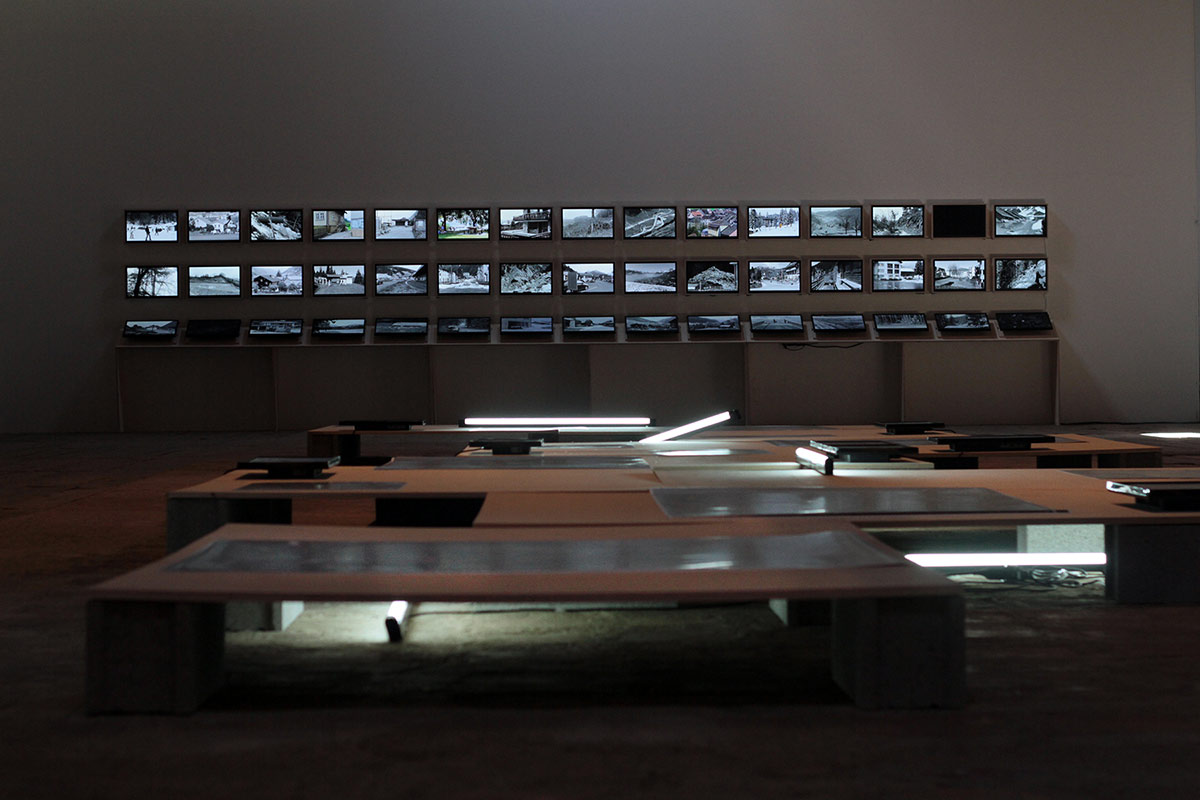 Portrait of a Landscape # 1 unrandomized (fragments), exhibition in la Ferme-Asile (Sion), April 2018
« Sublime we name an object, at whose conceptualization our sensuous nature feels its limits, but our rational nature its superiority, its freedom from limits; in the face of this we thus derive physically our brevity, which we surmount but morally, i.e. through ideas. »

Friedrich Schiller, On the Sublime: Toward the Further Development of Some Kantian Ideas (1793)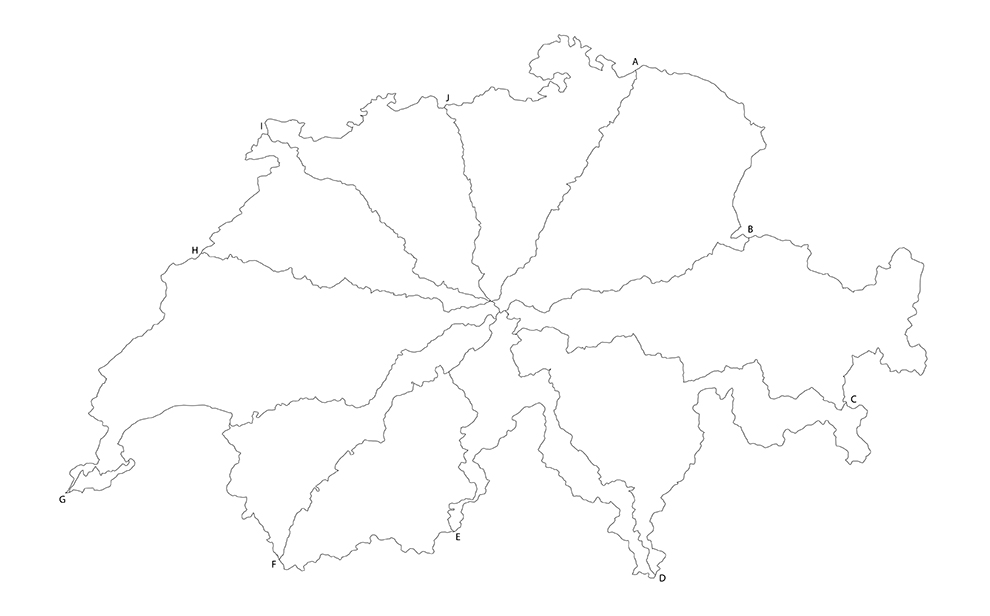 10 different paths through the country. The red one will be finished this summer.
For this ambitious project, I kept in mind my previous work Lieux Communs - Gemeenplaatsen (created in Belgium) and chose to work on a territory that is not much bigger than Belgium, but made of different communities and languages as well... And of course, I would face a very different topological environment, where weather changes really affects the way landscape is seen and the territory can be crossed ...

I felt it was more interesting again to walk through the country.

I chose 10 straight lines to walk on, covering more than 2700km, conscient that would take a long time and would be phically demanding. I worked with video. On my way, approximately every kilometer – I've put my HD-cam on a tripod and have filmed one minute. All these images are showed together in the form of a large scale installation.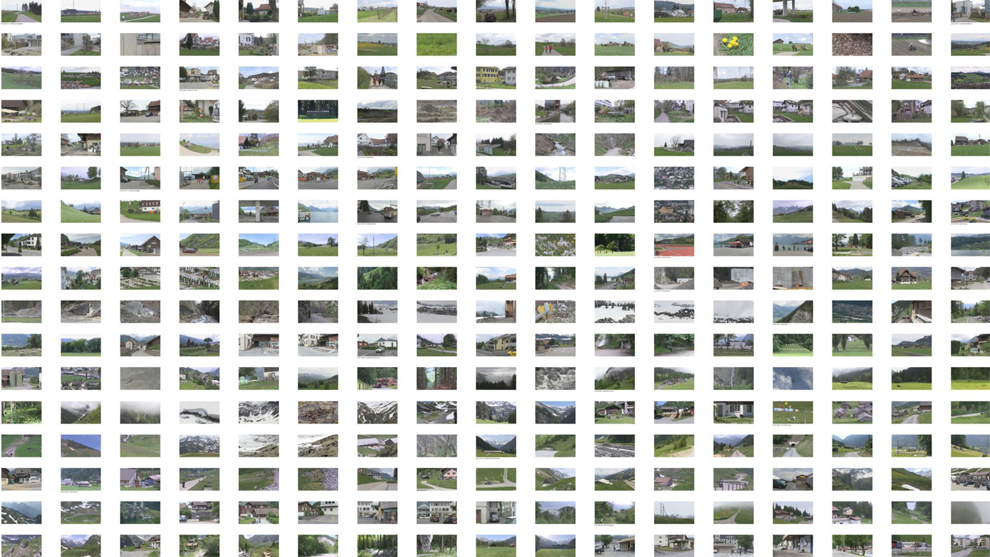 work document: a collection of 289 screenshots, each one of them representing a 1 minute video (± 1/9 of the whole project)
Production:
UMLAUT asbl (BE) / la Ferme-Asile (Sion)

Coproduction:
SAM Basel / Biennale d'Enghien (BE) / Wandering Art Biennial (BE)

With the support of:
Volkart Stiftung (CH) / Pro Helvetia / la Fédération Wallonie Bruxelles (Arts Numériques) / Wallonie Bruxelles International

Created within the context of different artist residencies:
Chretzeturm (Stein am Rhein) / Altes Spital (Solothurn) / La Ferme Asile (Sion) / ARC (Romainmôtier) / la Villa Ruffieux (Sierre)

Thanks to Swisstopo / the couchsurfing platform