Der Rattenfänger
[ 2021 ] A group exhibition made on foot

Der Rattenfänger (van Hameln) Der Rattenfänger is a fairy tale by Brother Grims. In this tale, an enchanter promises to rid Hameln of its rats and cure the city of the raging epidemic. He achieves this with the captivating sound of his flute. The outcome of the story is tragic, but, according to Goethe, this story would find its origin in ancient mythology the fig of the Rattenfänger would be a poetic double of Orpheus. In antiquity, Orpheus was able through the beauty of his music to captivate any being, any object, animal, plant and even stone. He is not to be seen as a leader, but as a being capable of reconciling all the mineral, vegetable and animal kingdoms. In this tale, art can be interpreted as a remedy for the troubles of an era.



Der Rattenfänger (photo © Fabrice Schneider)
On May 9, 2021, after a long period of weeks of covid restrictions, it was again possible to organize meeting times. And May 9 was precisely the date I had chosen for a collective walking experience. I wanted to create a collective exhibition on foot, starting from my home (Linkebeek) to the exhibition venue (Ixelles), from the countryside to the city ("nature vs. culture" according to usual expectations).< br>
I left the house in the morning, with a small group of artists and acquaintances. Following a well-prepared itinerary and schedule, a roll of bubble wrap on our shoulders, we walked in groups, stopping gradually at different artists. At each of these stops, we pack a small work, easily transportable and continue our journey with one more person. On our way, a few small interventions were organized (Various Artists, Mathias Domahidy) and Frédéric Fourdinier coordinated a harvest of edible wild plants, the basis of our lunch.

Arrived at the Duflon-Racz gallery when all the other galleries were finishing the opening, we unpacked the works, like on Christmas Eve, without proceeding with the hanging. The next day, we designed a shelf in which each piece was stored. Then, throughout the duration of the exhibition, the pieces were presented in small groups, with great sobriety. This day far exceeded our expectations.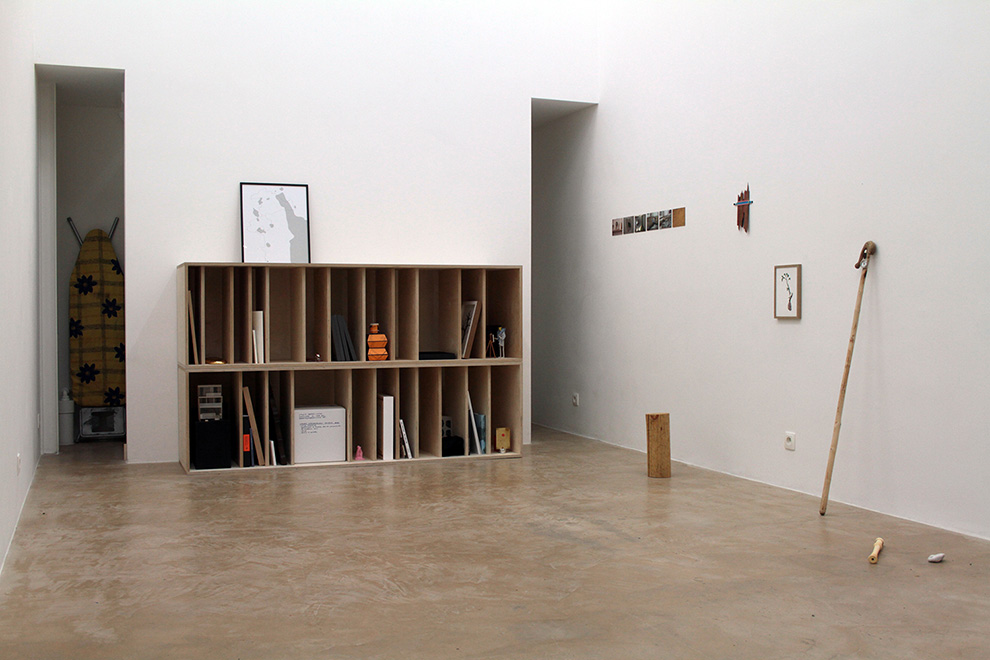 featuring Marie André, Elodie Antoine, Michel Assenmaker, Laurette Atrux-Tallau, Etienne Courtois, Grégory Decock, Philippe Degobert, Natalia De Mello, Mathias Domahidy, Claire Ducène, Frédéric Fourdinier, Jos de Gruyter & Harald Thys, Pierre Hebbelinck, Pierre-Philippe Hofmann, Nicolas Kozakis, Adrien Lucca, Pierre Martens, François Marcadon, Vincent Meessen, Jacqueline Mesmaeker, Eugène Savitzkaya, Michel Tombroff, Mathieu Zurstrassen...